Ph.D. Jorge Shortrede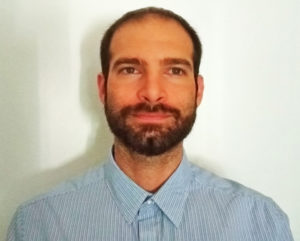 Education and training
Jorge Shortrede studied molecular biology at the National University of San Luis, Argentina and received his Diploma in 2013.  He followed his PhD studies in the Clinical and Translational Science program at the University of Pisa, completing them in early 2019. The thesis topic was on modulatory effects of steroid hormones on actin cytoskeleton rearrangement.
Work experience
From 2012 to 2014 he worked as research fellow at the Laboratories of Oncology and Tumor Biology in the Institute of Experimental Medicine and Biology of Cuyo (IMBECU), Technology and Scientific Center (CCT)-National Research Council of Argentina (CONICET), Mendoza, Argentina.
In 2015 he worked as research fellow at the Institute of Oncology Angel H. Roffo, Buenos Aires.
From 2019 to 2020 he performed research activities at the Molecular and Cellular Gynecological Endocrinology Laboratory at the University of Pisa from 2019 to 2020.